As you may already know, despite having a few social media features, Pinterest works as a visual search engine.
And one thing that Pinterest has in common with another super-famous search engine (yep, I'm talking about Mr. Google) is keywords.
Google keywords are not the same thing as Pinterest keywords; however, the principles are the same. If you are adding keywords to your profile and on your pins, people will be able to find your content.
If you were wondering where to find keywords on Pinterest (i.e., search terms used by pinners), here's a quick guide for you.
HOW TO PERFORM PINTEREST KEYWORD RESEARCH
First, think about the content you share and your target audience and write down 10-20 keywords to serve as a base for future research.
If you aren't sure what are your niche's keywords, put yourself in the shoes of a potential customer – if you'd be searching for products / recipes / service providers, what kind of words would you type in a Google or Pinterest search bar?
Phew, these are your keywords!
Once you write down a few ideas, head to your account to perform further Pinterest keyword research.
WHERE TO FIND PINTEREST KEYWORDS
There are several ways to find Pinterest keywords, and it's entirely possible that all of them will not be available to you.
Certain Pinterest features aren't available for all countries, or Pinterest is randomly removing, adding, and testing features across the accounts.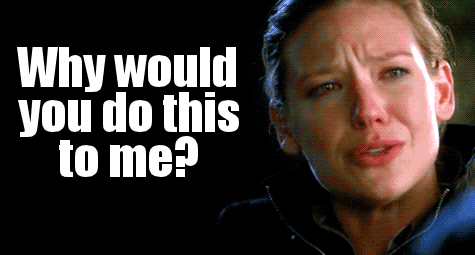 So here are the 5 best places to find keywords for Pinterest:
Pinterest keyword finder (aka Pinterest search bar)
The Pinterest search bar is the first place where pinners would go to type in a search term they are looking for.
This is also where you can find trends and keywords to add to your Pinterest profile and pin designs and descriptions.
If you're looking for topics that are currently trending on Pinterest in a particular niche, simply click into the search bar. Based on your pinning history and recent searches, Pinterest will give you ideas about what is popular on Pinterest right now.
If anything that is currently trending on the platform applies to your niche, it's wise to use this information to create or promote seasonal content related to the popular topic.
But the search bar on the top of your feed has another helpful feature – when you type in a general keyword, a drop-down menu will appear with additional Pinterest keyword suggestions.
Write down these keywords (most popular appear on the top) and type each of them into the search bar.
With this approach, you'll be able to find long-tail Pinterest keywords (longer & more specific keyword phrases). Repeat the process until the entered search terms have no additional suggestions and slowly build your keyword bank.
PRO TIP: If you create a keyword bank and refresh it every couple of months, this will save you time when writing pin titles and descriptions. However, it's still good to quickly check keywords for a particular article/product.
Competitor's keywords
Unfortunately, there's no tool that would enable you to bulk check competitor's keywords on Pinterest.
What you can do to find additional trending keywords is to type in your keyword in a search bar, set filter to "All pins," and press enter.
Click on the pins that appear in the top 3 rows and take a look at their pin designs, titles, and descriptions.
Are they using any keywords that are not yet in your keyword bank? That's your clue!
Pinterest keyword "bubbles"
Have you ever noticed those cute colorful bubbles that sometimes appear under the search bar when you type in a search term and hit enter?
Well, if you've just started using Pinterest recently, there's a chance you have never seen them, as Pinterest is slowly phasing them out. (Boohoo to that, since they were my favorite way to find keywords on Pinterest!)
This is how Pinterest "bubbles" look like:
The keywords are ranked by popularity, and by clicking on each of these bubbles, new, long-tail keywords appear. So basically, they work in the same way as Pinterest keyword suggestions.
They are ranked by current popularity and are an excellent indicator of what is trending on Pinterest at the moment.
Here's a simple trick to (possibly) bring those bubbles back in case your account had them before:
If bubbles don't appear when you type in a search term and press enter, go to the right side of the search bar, choose "Videos" instead of "All pins" under filters, and press enter again. Cute bubbles may appear on some accounts!
Pinterest Trends
Pinterest Trends is another tool to find what will be trending on Pinterest.
Psst, be careful what I wrote here – not what is trending, but what WILL be trending. It's kind of having access to a crystal ball to predict the future – how cool is that?!
Pinterest trends are currently available for the US, UK & Canada market, and you'll find them under Analytics.
Once you choose the market and type in a keyword in the search bar, a graphic representation of the keyword's popularity throughout the year will appear in front of you.
Under the graph, additional related terms appear that are trending on Pinterest. If you click on one or more of those related keywords, a comparative graph will show you the relative popularity of a particular keyword.
For example, from this graph below, we can see that although forest and mountain wedding are both popular terms suggested by Pinterest trends, the forest wedding keyword skyrocketed this June.
Pinterest trends tool is amazing not only for finding keywords but also for planning future content.
It takes a few weeks for pins to rank on Pinterest, so knowing when specific keywords are trending will help you understand when you should promote a certain topic on Pinterest.
Pinterest ads manager
Pinterest ads manager is another creative way to find keywords on Pinterest in just a few easy steps – without actually running ads and spending money, of course.
PRO TIP: Pinterest ads are not available everywhere. However, if you set your account (under account settings) to one of the countries where ads are available, Pinterest ads manager may appear on your account. You won't be able to actually run ads since billing information is related to your country of residence, but you'll have access to the ads manager.
Head to your account, and under Ads, click 'Create ad'.
Choose a campaign objective and click 'Continue'
On the second page, select one of the 'Strategies'
'Targeting details' option will be unlocked and here is a 'Keywords and Interests' section. Open this one and click 'Add Keywords'
On the right side, a search bar appears where you can search for "related keywords." Type in your keyword and related keywords with average monthly search volume will appear!
Don't forget that Pinterest SEO is one of the three vital elements of Pinterest growth, and using the right keywords is essential for your Pinterest marketing strategy.
With them, you will be able to get your content in front of more people, grow your traffic, brand awareness, and sales.
Oh, and if you're having trouble finding the right Pinterest keywords for your account and your content, or you simply don't have time to create an extensive Pinterest keyboard bank, you can contact me, and I'll help you out!